Vann Larson
Village Real Estate
Principal Broker / Owner / Sales  Agent
491 W 5300 S Suite B-300
Murray,UT 84123
(801)580-4233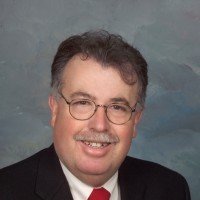 Vann Larson  specializes in real estate sales of residential existing homes and also has extensive experience in new home sales  and commercial properties.  Property management is also a part of Vann's business services. He works as a selling agent for buyers and also a listing agent for sellers.  Vann's service to his fellow real estate associates will come in handy when he is negotiating for you. He was awarded the "2010 Presidents Award" and the "2009 Realtor of the Year award" from the Salt lake Board of Realtors. In receiving these honors it was noted that he has superior work ethic and is an inspiration to those who work with him. He has  served on many committees at the Salt lake Board of Realtors and the Utah Association of Realtors including but not limited to Professional Standards Committee Chair and Grievance Committee Chair. He believes in promoting professionalism in the real estate industry.    A contemporary in the real estate field with present day awareness. Vann has over 20 years industry experience.  He has a fresh attitude with an extensive array of real estate experiences and closed sales to draw from.