by Teresa Larson,  Village Real Estate, Murray, Utah
(801)-750-5446
20+ years  real estate experience
Feb. 15, 2016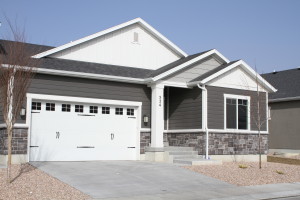 Whether you are a first time buyer or a move up buyer there are plenty of areas in Salt Lake County where new homes are being built now. First time buyers may be limited to a condo, townhome or PUD due to our area pricing depending on what their gross annual income is.  Some builders have an inventory of ready or almost ready new homes while others have specific plans ready to build on the lots they own in the Salt Lake county area.
New Home Pricing in Salt Lake County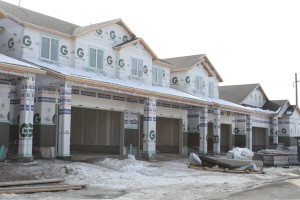 In the southwest Salt Lake county area new construction single family homes start at about $259,000 townhomes and condos start at about $215,000 . The multiple listing service shows 26 homes under $300,000. The brunt of the new construction is on the west side of the Salt Lake area. There are183 new construction homes advertised on the MLS. There are a few builders who do not advertise with the MLS system. The 183 homes available are specific lots or homes available. There are more lots available in each subdivision owned by different builders.
New Construction Locations
There are plenty of lots to choose from. Most of them are on the perimeter of Salt Lake County as our area is already built up in Salt Lake City, South Salt Lake, Millcreek, Holliday, Cottonwood Heights, Murray, Midvale, Taylorsville, and Sandy, Most new Salt Lake county homes are located in Bluffdale, Draper, Herriman, Magna, South Jordan, West Jordan and West Valley . Magna and West Valley. will offer better pricing and sometimes larger lots.
 Most New Construction are  Move up Homes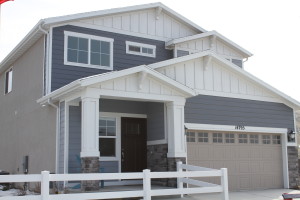 Most new construction homes would be considered move up homes. Priced in the upper $300,000 price range plus,. Only 18 of those 183 new construction MLS listed homes would be on the East side of the Salt Lake area. One new home area with homes priced at $311,900. These would be Split Entry style homes with 1341 SQFT main floor and a basement area of 700 SQFT with a 2 car drive under garage. Good sized lots at .19 acres. The other Eastside area under $550, 000. Is is Sandy with homes starting at $389,000. This is a planned unit development with an HOA and an additional monthly fee to live there of $100 per month. These are ramblers with 1400 SQFT main and full basements with 2 car garages and lots of .10 acres. The remaining eastside new construction rages from $550,000 to $6,500,000. Homes with square feet totals of 3200 SQFT to 8200 SQFT.
Hire Your Own Agent
You really need to hire your own agent to help you purchase a new home. Every time you go into the builders model you will be talking to the builders representatives / agents who represent them! Their agents job is to make sure that all goes well for the builder. If you want to explore new homes you should hire your own agent that can represent you and has knowledge about the different areas and builders. You need your own agent to make sure that you understand everything. Your agent makes sure you are taken care of. You should choose an agent to help you before you start going to model homes because many builders require your agent to accompany you on your first visit! Most builders agents cannot help you sell your current home.
Build Time and other Details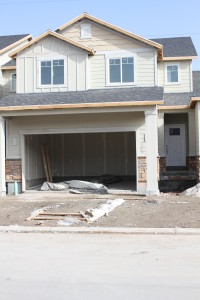 Builders generally will take 4 to 6 months to complete your home. If you need to sell your current home it would be a good idea to use and agent that can help you with both your new construction home and your existing home sale. There are agents who will give you a break on your real este fees if you let them help you with both transactions. Builders will require earnest money when you purchase and also a builders deposit anywhere from $5,000 to $10,000 plus depending on the builder. These are things that you will need to work out. You might have to move twice if you do not have a way to come up with the build deposit before you close on your current home. On the average homes are taking less than 60 days to close in Salt Lake county if they are priced correctly. Coordinating the buying and selling is something a good agent can help you with. Some buyers might let you rent back while the new house is being completed. However, that usually doesn't work due to the buyer of your homes lender not liking the idea. That being said good agents will help you tweak all the dates as the whole process gets close to the end. Sometimes things happen so you have to be a little flexible.
Earnest Money and Builder Deposits
Once you pay that build deposit there will be a date agreed upon by you and the builder. Usually within 30 days or less of your contract being negotiated and signed, the earnest money and build deposit become non refundable. The builder will be ordering and completing the home to your specific colors, etc. The deposit is like an insurance policy that you are following through with the new home purchase. The builder will have put a lot of time and effort into your new home at that point plans, building permits, construction financing, ordering carpet cabinets and much more. This is why your deposit becomes non refundable.
Builder Incentives
Some builders offer different incentives for you to build your new home with them. Some will offer additional upgrades or paid closing costs if you use their lender. Keep in mind that one way or the other the incentives are usually built in to the builders overall price and profit margin or the lenders interest rate they are offering. If their lender is paying your closing costs and building it into the rate. Then in actuality you are paying the closing costs. This is why it is important to pay attention to detail. You will pay a little less out of pocket this way so it usually helps you. You also have a better write off with the interest paid on your loan each year so there are pros and cons.
Your Personal Touch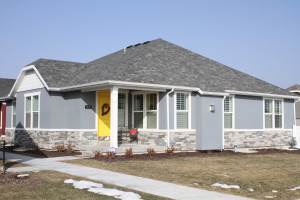 Getting a brand new home  is fun and exciting. Being able to pick your color scheme and everything in the home makes it yours more so than buying an older home and having to change things out, doing updating, and fixing of components in the home as they wear out sooner. Mature landscaping might be one thing you miss but many builders now offer at least front yard landscaping. When buying a new home everyone is new to the area. It is just a little different than buying in an existing neighborhood. You all have that one thing in common you are new to the area!
comments open for 30 days
© CopyrightTeresa O Larson PC, 2004-2016
Teresa Larson (801)-750-5446