by Teresa Larson,  Village Real Estate, Murray, Utah
Dec 7, 2016
20+ years  real estate experience
(801) 750-5446
With the right price and proper staging your house can be sold over the holidays.  Keep in mind if you live in an area that is going to have some extreme weather conditions that will prohibit showings for a long time you will likely have to wait it out for spring! In the Wasatch Front Area most winter days are colder but not stormy enough every day to prohibit showing and selling your home over the holidays. People that are just looking to get ideas or maybe just trying to decide if they want to sell are not going to be taking the time to look over the holidays.  People that are looking for homes over the holidays are most likely going to be more qualified buyers. Selling over the holidays could be a good thing for sellers!  A home is an excellent Christmas present too!
With the Right Preparation You Can Sell Your Home Over the Holidays .
Avoid planning a lot of day time parties. Consider reserving the night for your holiday parties and the day time for prospective buyers to see your home.  The buyers need to be able to move around freely and not feel cramped. Definitely do not put real presents under the tree!  Just in case an agent gets stuck with a dishonest person.  During all showings you would hide your medications from the medicine cabinets and hide valuables so they are not in plain site to be pocketed by someone.  This does not usually happen but there is a small amount of vandalism that might occur during a showing.  Any good agent will watch their buyers closely and not get separated or let buyers roam freely through the house.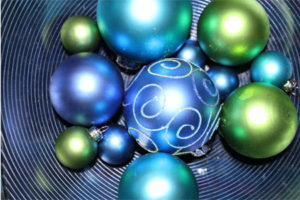 Holiday Showings
If it snows you need to shovel your walks for showings, appraisers and inspectors.
You should avoid too much holiday decor.  Maybe half as much as usual and consider removing some furniture after the Christmas tree goes up if it takes up too much room.  Avoid too large of a Christmas tree. People need to be able to get around in the room easily without bumping into each other.
Do not put real presents under the tree.
Hide valuables that could be pocketed easily. This applies all times of the year.
Remove prescription drugs during showings. Pharmaceuticals need to be someplace else besides the medicine cabinet.  This applies all times of the year.
Only allow Key Boxes to placed on your home that  have the technology for recording the agent's name , company name and phone number.  Some agents do not use these types of key boxes.
If you have a fireplace light it during winter showings.
Make sure lights are on during dark days. It is important that the blinds and drapes are open and that the rooms are well lighted. Most buyers appreciate well lighted rooms.
It is always best if you leave and put your dogs outside, or take them with you while the home is being shown. Buyers will feel more comfortable if you are not there.
All other showing criteria applies over the holidays.
Getting Ready To Show and Sell  
Have all the  rooms all cleaned in the house. Vacuum if needed.
Make beds
Bathroom vanity, mirrors, tubs, showers and toilets need to cleaned. Re-caulk tubs and showers if needed. Sweep and clean floors.
Clean kitchen. No dishes in the sinks. Cabinets need to be cleaned and polished. Counter tops need to be wiped off have only a few appliances, items on them.
Clean blinds and window sills in all rooms.
Have your walls and floor boards clean or freshly painted if possible.
Dust all furniture . You may need to remove some furniture for a more spacious feel.
Remove excessive family photos from the walls. Take care of holes in the walls from photos you have removed.
Clean and de-clutter your closets. They need to be tidy not overflowing with stuff
You might need to rent a storage space for a few months while you are selling to store some of your furniture and personal items.
Fall season you will need to clean up the yard and leaves, winterize sprinklers ect.
 Seasonal Trends /Market Trends
Taking a good look at seasonal trends for your area can help you in determining that it might not be so bad to sell over the holidays.  Go back several  years and see what is happening in your zip code for a comparison.  Keep in mind these are guidelines that may change as the real estate market is very susceptible to outside market conditions and world happenings.  What is driving the housing  market at the time?  We've had an election.  People are uncertain about what might happen when the new President takes office. Interest rates have been low, housing prices have been on the rise. For several years real estate agents have been told that there is a large number of first time buyers that are holding back.  Not as many people have been buying homes nationally. All of these things are having an impact on the real estate market.  Utah has a good pool of home buyers. It seems that first time buyers are coming out in larger numbers.  If interest rates are good and the need for home ownership is a high priority then buyers will look in any month.
More Qualified Buyers and Motivated Sellers
Homes can be sold during the holidays. For buyers there are likely to be less homes available because most people do not want to bother selling their home over the Thanksgiving and Christmas holidays.  For sellers some would argue that the shortage of homes on the market will help bring a better price for the home.  Some also argue that there are less buyers due to inclement weather and holiday commitments.  What is really going on is that people who buy and sell over the holidays are probably more motivated to do it than others!  With the right price and proper staging your house can be sold over the holidays.