Housing Grants and No Down Payment Options 2015
by Teresa Larson,  Village Real Estate, Murray Utah 20+ years  real estate experience (801) 750-5446
April 29, 2015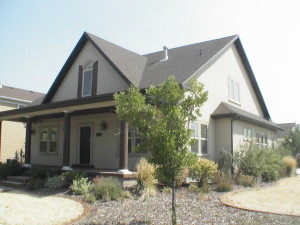 If you have no money saved up to use for buying a home consider applying for some type of grant money.  In Utah we have, USDA grants available and other privately funded grants available to assist people in home ownership.  We also have Utah Housing.  Most other states will also have housing grants and programs available to assist buyers.  Beware; you do not need to pay a separate entity online to give you information about housing grants and hooking you up with the right one. Most lenders have all the information you need and can even help you apply. Most Realtor's can help direct you to these sources. If you talk to one or the other who have no idea what you are talking about consider just telling them thanks I will let you know if I need your help and then find a good real estate agent that knows how to help you with grant programs and housing!  For example in our area there are over 12,000 members of The Wasatch Front MLS.  Most are real estate agents others are service providers such as mortgage lenders, inspectors, home warranty companies and real estate photo tour companies.
Why Housing Grants?
We start hearing about grants when government agencies and investors decide that we need to help the housing market. Housing grants help all involved with them. The grants help the investors who invest in the program, the grants help real estate agents  and mortgage lenders who help the buyers find and utilize the grants. Of course they help the buyer realize the benefits of home ownership. Grants help people without any extra cash get into a home of their own.  Home ownership in the United States overall has been declining for several years.  It used to be that owning a home was the American dream. Now statistics are showing that 40% of the people who could be first time home owners do not have the credit worthiness, add to that the ones that do have good credit many do not have the savings to purchase a place of their own.
What Buyers Should Know About Grants
Most grants have income guidelines. The income guidelines will in turn affect how much home you can afford. Grants are geared for low to medium income individuals and families. Some grants have re-payment provisions in them. Most of these provisions come into play after you have been in the home for a few years  and decide to sell your home.  You need to own that home for a certain period or possibly you might have to pay the grant back. Some grants have provisions that after you have been in the home for a certain number of years there is no need to pay the grant back. When you get a housing grant be sure and understand what the pay back arrangements in the grant are. Sometimes there might be a tax consequence for receiving a grant so make sure you inquire about this. These things do not make the grant a bad thing. You just need to know about them and understand them. Grants are designed to help you.
 Where Grants Come From
Some grants are backed by government bonds or programs but not all grants are sponsored by government backed programs. Some are simply investors or a group of investors who can also be like a corporation. This means they have rules, regulations and guidelines to follow. Usually they are set up as nonprofit organization.  What this means is that they are set up with people to run the company. These people earn a living either a wage or salary keeping the grants funded and administrating the grants. The grant foundations themselves do not make a profit. They are set up to help people.  If the grants are involved with government regulation they might be a little more complicated to process but buyers do not have to worry about this. Good mortgage  lenders  and good real estate agents will know the time involved in processing a grant.  This will be taken into account when your real estate agent writes up a contract for you on a home. The lender and real estate agents will help walk you through the process. Most grants you have to find the home first before you can apply for the grant. This means that you have to have a home actually under contract with a seller. It is a good idea to be prequalified with a lender who knows about grants and the income guidelines.
General Guidelines for Grants
Most grant programs have income guidelines and limits on the price of the home.  Your credit score is important based on the actual type of loan you are getting.  You usually have to stay in the home for a specified number of years otherwise you will have to pay the grant back either all or partially. There are privately funded down payment grants available in our area that can be combined with FHA and Conventional loans.  The only way to find out if you qualify for a grant is to talk to a lender who is familiar with the guidelines for each type of grant. Call your realtor or inquire for help from us in directing you to lenders who can help you with this.
City Grants and Other Grants Available Now
Down Payment Grants become available in some Utah cities yearly on a limited basis. There are income guidelines and WVC, Salt Lake City and  County within certain boundaries, Taylorsville, Magna usually have grants. The best thing to do is to call the city you want to live in and see if they have any down payment grants available. Better yet talk to your Realtor about grants and who has them. The grants are geared for low to moderate income people .   In Utah we have the Utah Housing Agency that has a program available to help you get into a home with very little money out of pocket. The credit standard for Utah Housing is a little tighter than an FHA loan which is a good avenue for buyers that do not have as stellar a credit profile. There are definitely benefits to home ownership. The most important is that it is yours. You will be working to pay it off for you, not the landlord!
Copyright ©Teresa O Larson PC, 2015