Vann & Teresa Larson
Village Real Estate
Real Estate Brokers
"Contemporaries with progressive real estate knowledge"
*******call or text our cell phones for quickest response.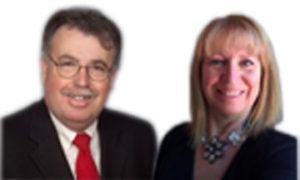 Vann Larson 801-580-4233
Principal Broker, Owner, Sales Agent 

Teresa Larson 801-750-5446
Associate Broker, Sales Agent 

We take pride in our work. We pay attention to details and our clients receive the utmost care !  Working the Wasatch Front for 20+ joyous years! 
The funnest part about real estate is meeting new people and being able to devote time and energy to them.  It is easier to do that now.  Ten years ago we owned and operated a larger scale real estate office.  We.ve been doing this way for 10 years!  Time flies when you are having fun! We have all the latest in marketing technologies and skills.  We have a small office in Murray where we can reach the entire world! It is us and our assistant, taking care of your needs!
We know the drill! Let us help you with your real estate needs!
Members of: The Salt Lake Board of Realtors, The Utah Association of Realtors, The National Association of Realtors,  Certified Real Estate Specialists, BNG (A local network of approximately 30 small offices that meet bi-weekly to discuss the real estate market, our listings and clients.)
Previously known as ERA Village Realtors owners, operators and Real Estate Agents there for over 20 years. Back then it was a large scale office with agents to over see….not as much time for individual clients. Now it is you and us against the world!
Village Real Estate, Murray Utah
491 W 5300 S #B300 Murray, UT 84123
office (801) 263-0878