by Teresa Larson,  Village Real Estate, Murray, Utah
20+ years  real estate experience
(801) 750-5446
Jan. 19, 2016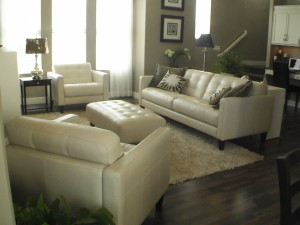 Both the buyer and seller have  worked out all the details of the move. It is all planned and set in action. Moving truck arranged people to help with the move. Dates lined up and calls made to the utility companies for turn off and turn on at your new place. Then there is a problem usually due to one of the third parties not doing their job efficiently! With any luck your real estate experience will be smooth sailing. Using a good agent that can navigate you through the transaction will help.
Mental Turmoil and Third Parties
Be prepared for some mental anguish when you are buying and selling home. There are always third parties involved in your purchase or sale of a home. Buyer and seller are the main parties in the contract and the sale of the home.  Other parties help the buyer and seller to have a successful sale or purchase. Third parties would be real estate agents, title companies, lenders, appraisers, home inspectors, insurance agents, lawyers. These are the most common, there may be others involved in a real estate transaction as needed.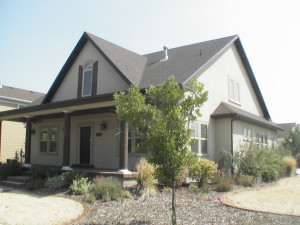 Aside from all the preparing you've been told to do, such as; gather bank statements, copies of paycheck stubs or proof of deposits and other assets, tax returns, divorce decrees, copies of Trusts, copies of bankruptcy papers something else comes up. Make sure all documents you have provided to the lender have been signed.
Getting Ready to Buy or Sell Get Your Paperwork in Order
Have copies of recent tax returns, divorce decrees, trusts, bankruptcies and discharge documents, LLC's and death certificates. Any of these documents that apply to you have them ready for your loan officer and title company.  Makes sure all documents are signed and recorded copies.
Have a current drivers license or state issued ID.
Getting Ready Apply for Your Loan Paperwork
Make copies of the two most recent  statements for; checking, savings , other retirement and investment accounts.
Have copies of employment check stubs or other income verification.
Have copies of two years worth of W2 forms and tax returns, or if self employed two years of complete tax returns including all schedules.
You will be asked to provide your account numbers monthly payment and approximate balances of credit cards and financed debt. Have this information ready for your loan application.
A copy of your Real Estate Purchase Contract will be needed, usually your real estate agent will email that to the loan officer.
Did everyone read the paper work?
All the paperwork has been collected such as title reports, appraisals, home inspections, loan paper work. Did everyone read these reports that needs to? Often at the last week of a transaction something comes up and it is generally due to the fact that all the paper work was collected but was not reviewed in a timely manner. As a buyer or seller make it a point to ask your real estate agent to check with the third parties and find out if they have reviewed the paperwork that has been submitted. In the hustle of office work papers are collected and scanned, added to the file but not really looked at in depth sometimes.
Problems Come Up
Due to this occurrence last minute problems happen. It is almost impossible to come up with some documents in time for your scheduled closing if they are not collected at the beginning of a transaction! Most things that come up are technicalities that just need to be worked through. It is easier to do this early on before the final details of moving are made. Sometimes you have to extend deadlines due to problems that can be worked through. It is usually in the buyers and sellers best interest to work together. It may feel at some point in the home buying process that your time line doesn't matter to the third parties. After all it easy to just change the date on the calendar or in the computer. The time involved in changing the moving company details, friends who are helping etc, utility turn off at your place and turn on at the new residence all of these things including long hold times on the phone during your lunch break are very frustrating!
Get Home Owners Insurance Lined Up as Soon the Contract is Finalized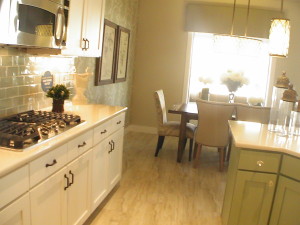 Last minute insurance problems are frustrating. Make sure that your insurance person knows early on about your new home purchase so that you know exactly what the home owners insurance is going to cost. Call them yourself as soon as you get your new house under contract. The amount of your home owners insurance yearly premium will affect your payment. The home owners insurance should be ordered early on. Insurance companies have been known to refuse to cover some homes based on prior insurance claims. As a buyer you might like to know about this! You can decide if the claim or repair could be a future problem or if all was handled correctly and appears good for now. If you find out this information you can also share it with your home inspector and they can look for possible concerns. Insurance companies have also been known to rate people up that have made claims on their home owners insurance. If this happens your house payment will be higher than you originally planned. so that you know the cost and are not surprised with a different amount.  Loan officers often use an approximate number for home owners insurance when they are figuring your new house payment for you.  Have the lender order your home owners insurance at the beginning of your loan process so that they know the correct amount and can let you know if there are any major differences that what they told you at your loan application.
Waiting For The Final Approval
An underwriter who gives the final approval for the lender and your new loan will look over the loan package which includes your application and all the paperwork mentioned. They do this about 10 days before closing. The correct paperwork needs to be given to an under writer or it will come back without a final loan approval. The underwriter usually asks for more information. This is normal you shouldn't be upset they are just doing their job. You are not alone they ask most everyone for more information. The underwriter is making sure that the bank has a good loan in place. It helps if you already have your ducks in a row! Keep all your paperwork that you have given to the lender in a file. Make sure all your documents submitted are signed and current. Be prepared for the lender to ask for the same thing that you have already provided. It seems what you have sent has been lost in their sea of paperwork. Possibly you provided unsigned copies who knows what the problem is?  Point in fact it is frustrating to have to give someone a duplicate document or paperwork that you have given before.
Lets Be Positive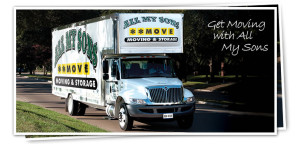 Keep in mind that if you go into your real estate transaction knowing that you may need to be flexible with your moving dates as the process of buying and selling your home progresses will lesson the impact of having to make changes the last week of your transaction due to unforeseen circumstances.  Hopefully the information in this article will arm you with knowledge you need to help avoid last minute problems that screw up your plans! With any luck you wont run into any of these problems but know that sometimes unforeseen things happen and it is best to try and not get too upset about it. If you do become unhappy the best course of action is to speak directly to your real estate agent so they can talk to you and help you understand why things are going the way they are.  The agent can help you do what you want to do about the problem. They can help you work through it and let those involved know of your concerns.  Using good third parties  is important that is a whole other subject.  Your real estate agent agent is your advocate in your real estate transaction. Your real estate agent can likely guide you to area professionals who can get help you get your move including the paperwork done efficiently.
©Teresa O Larson PC, 2016