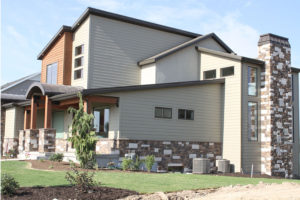 It is that time again! Every year around the end of July and the first couple of weeks in August the Salt Lake Home Builders Association puts on a parade of homes.  This year there are 32 official parade homes. You will see a lot more when you are out driving around the parade. Not all builders participate in the parade.  This is a great way to get to know the Salt Lake area.  Eleven of the parade homes are on the east side of the Salt Lake valley. The rest on the west side. You'll find that most of the parade homes are located on the perimeter of the Salt Lake County Boundaries this makes sense because that is the only place that there is a lot vacant land. There are many new communities with new support facilities such as grocery, retail of all kinds,  restaurants and professional services as well as medical providers  on the west and south end of the Salt Lake Valley. If you have not been out this way for awhile you will be pleasantly surprised at the growth.  These  are clean new beautiful communities.
As a real estate agent we are invited to the pre-parade to preview the homes.  This year we previewed 8 homes on the south west side of the valley.  Hey I even won a $100 gift certificate to the "Grease Monkey" at one of the homes!  You could win a BullFrog Spa! Since the preview I have viewed most of the parade homes and plan to get finished this week as the Salt Lake Parade of Homes ends  on August 13th.  Sometimes at the parade they have fun things going like drawings for a hot tub! By the way so far every home I have seen is an awesome, beautiful, gorgeous  home.
Salt Lake Parade Pricing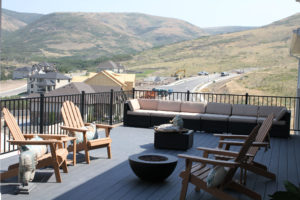 Most of the parade builders are custom builders  that build single family homes priced from $400,000 to $2,000,000 plus.  There are a few parade builders that are building single family homes and condos  priced from $240,000-$400,000 these are pre-planned construction but you for the most part get to pick flooring, cabinets and countertops and lighting depending on how far along the builder is on the home.
Some Salt Lake Area Statistics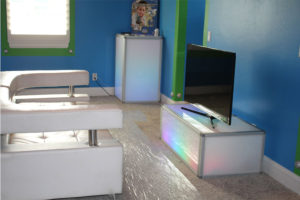 Over two thirds of the homes are upper end homes so the average area home buyer may likely not be considered a good candidate for the parade homes.  The average home selling price in Salt County now is about $265,000. This is an average of all 36 Salt Lake county zip codes reported.  This number comes  from the research done by the Salt Lake Tribune reported in the Money Section.  Only a few parade homes could be considered for the average first time buyer. The parade homes  are mainly move up homes.  Most of the parade homes are possibly over the average persons affordability index in our area! Never the less it is fun to go and see these homes. Get decorating ideas or maybe you might fall in love with one of the homes and decide to go for that home or another new home that is similar in the future.
More Info on the Salt Lake Parade Homes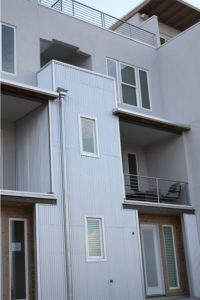 Some of the parade homes are for sell while others are strictly for show. They have been built with an owner in mind that is willing to show their new home to the world!  You get to meet builders, architects and designers and sometimes even the owners of the pre-sold homes while you are at the parade of homes.
It Takes Several Hours to See all the Homes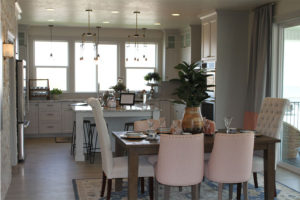 Don't think you can do it in one day.  Plan on 3- 5 days, 2-3 hours a day checking out these homes. It is well worth it! You may want to look at the Salt Lake Parade of Homes 2016 website  and choose which home to start at.  Then pick some others that you would want to see.  You don't have to see them all. I love looking at these homes but I am a real estate agent! I need to see them so that I know what is available for my clients! I sell both new homes and existing homes.  Usually agents at the parade of homes will represent their builder only. It is a good idea to have your own real estate agent when you decide to buy a new home. Your own agent that represents you! You need someone advocating for you in the transaction of purchasing a new home.  If you like looking at homes or are in the market for a new home you might want to see the Salt Lake Parade of Homes.
Teresa Larson Village Real Estate, Murray UT
20+ years real estate experience
(801)750-5446